---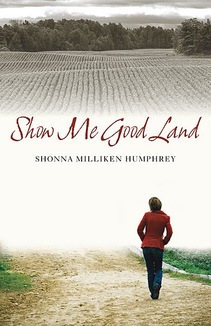 Is Fort Angus a real place?

No. Fort Angus is inspired by a composite of many towns in (the very real) Aroostook County. Fort Kent, Houlton, Caribou, Presque Isle, Monticello, Fort Fairfield, Limestone, Littleton, and Hodgdon residents will all recognize familiar aspects of the physical descriptions and history in
Show Me Good Land
.
Rhetta Ballou sounds suspiciously like Shonna. Is this her life in disguise?

No. At least, no more than the common occurrence of any young woman leaving home and trying to maintain connections with family. That part is taken from Shonna's life, but that part is true for many people. Shonna did not have an abortion, or an affair with a married teacher, or take a series of academic jobs throughout the country as a means of escape. The local hospitals do not have revolving doors. Shonna did, however, pick potatoes, and one section of the book was inspired by a nonfiction essay about the experience.
What else is true?

This book is fiction, but there is an old theater that was operated for several years by a man whose physical description inspired Shonna. Also, a tiny piece of the novel was inspired by a homicide case where the victim's body was buried in a woodshed. The class breakdown is pretty accurate for Aroostook County, but it is similar for many small, rural communities.
Can I get free books?
No. Shonna buys all her books, too. Please don't ask her for a free book.
Shonna wrote a book, so she must be rich?

Hahahahahahahahaaaaa.....no.
Where did she get the name Fort Angus?

Shonna's cat. His name is Angus.
I have a book idea. Can I share it with Shonna?

Sure, but she's not a literary agent or a publisher, and she can't help you get published. Better to find local resources like
Maine Writers & Publishers Alliance
. They are equipped to answer questions and provide guidance.
Who is her literary agent?

Shonna is represented by Stephany Evans at
FinePrint Literary Management
.
Will Shonna visit my classroom, library, or book group?

Absolutely! She loves these visits. Schedule allowing, she'd be delighted. Skype is also an option. Please email her at shonna.humphrey@gmail.com.
I need an editor or a coach. Maybe a copy writer, too. How can I get Shonna to work on my project?
Contact her at
shonna.humphrey@gmail.com
for rates and other information.
---